Doctors
Dr. Sonal Shah, B.D.S., D.D.S., Pediatric Dentist (ABPD Board Certified)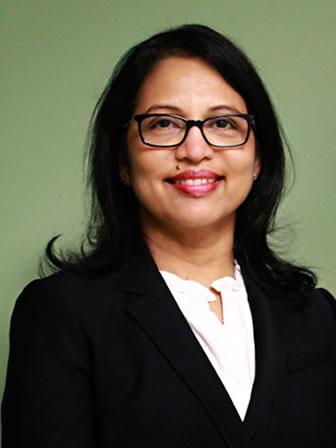 Dr. Shah has been practicing as a Pediatric Dentist over 28 years. She received her Bachelor Degree in Dental Surgery from the Government Dental College and Hospital in Ahmedabad, India in 1984. After coming to the U.S. she earned a Doctor of Dental Surgery Degree from the University of Detroit Dental School in 1989, and completed her residency in Pediatric Dentistry at Children's Hospital of Michigan in Detroit in 1991 along with all didactic study at University of Michigan, Ann Arbor. Dr. Shah is currently on staff at St. John Hospital and Medical Center in Macomb Township and Children's Hospital of Michigan, Detroit to serve our patients in need of general anesthesia for dental work. She is a Diplomat of the American Board of Pediatric Dentistry (ABPD). Dr. Shah has served on The Michigan Academy of Pediatric Dentistry's public relations and examinations committees. In her free time, she enjoys traveling, gardening, reading, cooking and educating children.
Professional Affiliations:
American Academy of Pediatric Dentistry
American Dental Association
Michigan Academy of Pediatric Dentistry
Michigan Dental Association
Macomb Dental Association
---
Dr. Fahad Siddiqui, D.D.S., M.Sc., Pediatric Dentist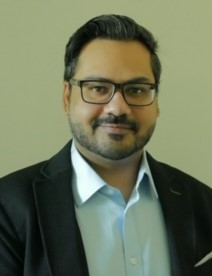 Dr. Siddiqui is a pediatric dentist who specializes in providing dental care to infants and children through adolescence, including those with special health care needs. He completed his Doctor of Dental Surgery (DDS) degree from University of Detroit Mercy and obtained his Certificate in Pediatric Dentistry from Rutgers School of Dental Medicine in New Jersey. Prior to this, he also completed a Master of Dental Sciences (MSc.) program focused on access to care for underserved populations from McGill University in Montreal, Canada. Over there he wrote a comprehensive thesis focusing on barriers that the Deaf community, who communicate in American Sign Language (ASL), face when accessing dental services.
Dr. Siddiqui has published several research articles in reputed dental journals and presented his work both nationally and internationally. In addition to working in private practice, Dr. Siddiqui also worked as a faculty member in University of Detroit Mercy where he was responsible for teaching and supervising dental students in pediatric dentistry.
Professional Affiliations:
American Academy of Pediatric Dentistry
American Dental Association
Michigan Academy of Pediatric Dentistry
Michigan Dental Association
Office Hours
Mon - 8:30am - 5:00pm
Tue - 8:30am - 5:00pm
Wed - 7:30am - 3:30pm
Thu - 8:30am - 5:00pm
Fri - Selective Fridays
Sat - Selective Saturdays
Sun - Closed