Orthodontics for Children and Adults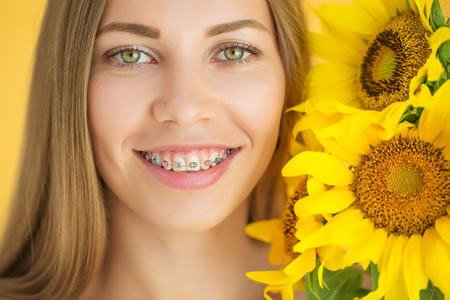 An attractive, healthy smile enhances physical appearance, promotes positive self- esteem in children and adults, and should never be underestimated. Our goal is to provide the highest quality orthodontic care at affordable prices.
We are committed to exceptional customer service for our patients. We strive to build strong relationships with our patients and parents to make all of your visits to our practice enjoyable and convenient.
Technological advances have made orthodontic treatment more patient friendly for children and adults. New material and techniques have been developed that can make braces less noticeable, improve comfort, and in some cases, reduce treatment time and help control costs. This trend can help patients of any age feel more enthusiastic about braces. Happy, cooperative patients are a key element of successful orthodontic treatment.
Your first exam, to determine your orthodontic needs and answer any questions or concerns you have, is complimentary.
Meet Our Orthodontist
Orthodontists are specialists in the diagnosis, prevention, and treatment of dental and facial irregularities. They complete two to three years of additional training after dental school. They are licensed as specialists by the state of Michigan.
Dr. Prasanna Kumar Shivapuja, B.D.S, M.D.S., D.D.S., M.S. – Orthodontist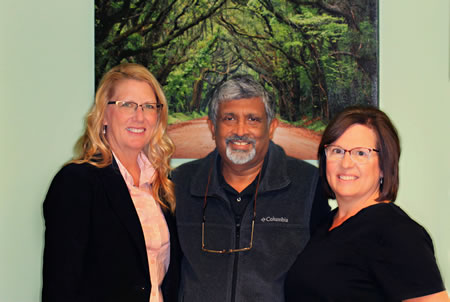 Dr. Kumar graduated from Manipal College of Dental Surgery, University of Mysore, India in 1980. He completed his Master in Orthodontics in 1984 from Manipal College of Dental Surgery, University of Mysore, India. He received his D.D.S. with honors and Master of Science and certificate in Orthodontics in 1988 from the University of Detroit, School of Dentistry.
He is a Diplomat of American Board of Orthodontics. He is an active member in the Macomb Dental Association and American Dental Association. He is also a member of the Michigan Association of Orthodontics and the American Association of Orthodontics.
He has very special interests in:
Early orthodontic treatment and growth guidance
Adult Orthodontics and Orthognathic surgery
Comprehensive care through multidisciplinary treatment of adult patients
Office Hours
Mon - 8:30am - 5:00pm
Tue - 8:30am - 5:00pm
Wed - 7:30am - 3:30pm
Thu - 8:30am - 5:00pm
Fri - Selective Fridays
Sat - Selective Saturdays
Sun - Closed